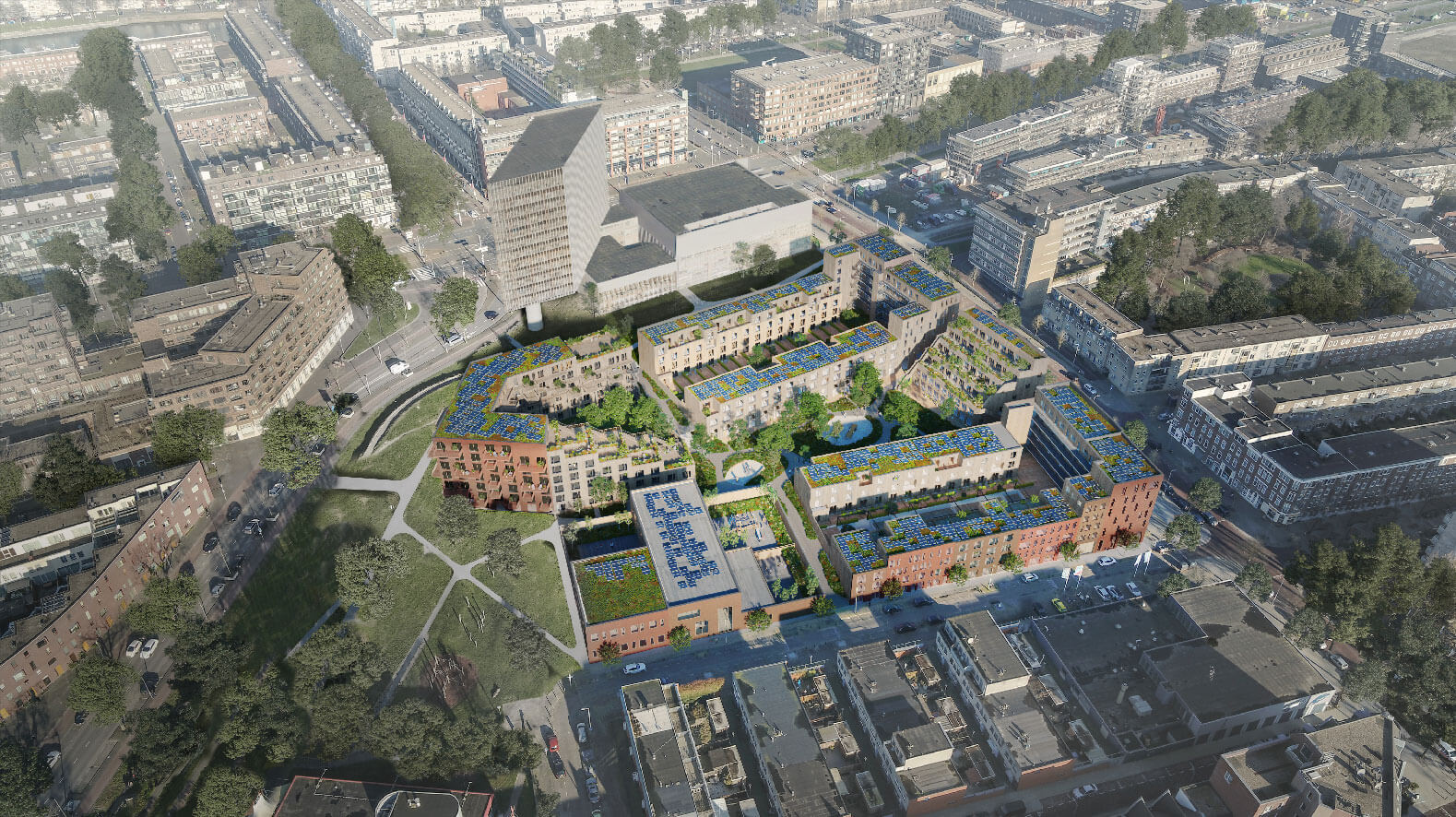 The municipality has appointed Heijmans Vastgoed with ROFFAA, XML Architecture, Flux landschap and Arcadis as the winner of the competition for the project Leeuwenkuil in the Afrikaanderwijk, close to the Laan op Zuid. Heijmans expects to start at the end of next year of the start of 2022 with the building of the 226 houses.
The Project is part of the development Parkstad, Which will form the connection between the Afrikaanderwijk and Kop van Zuid. The plans focuses on the existing neighbourhood, affordability and sustainability. The plan creates 76 houses as rental properties in the middle segment.
Plan of action, mid segment rent
The wish of the municipality is to create more diversity in the property types in the Afrikaanderwijk, this to ensure that the existing and new residents of every phase of life and income have a place in the neighbourhood. In Parkstad a wide variety of typologies will be realised . In 2019 the board presented a plan, plan of action mid sector rent, that ensures that middle class comes and stays in the city. Many people with a middle income are to this point unable to find a pleasant and affordable rental or owner-occupied home in Rotterdam. "As part of the mid-rent action plan, almost a third of the homes in the Leeuwenkuil are to be rented out in the middle segment,"says Alderman Bas Kurvers (bouwen en wonen). "We are also working on a pilot in which some of the homes will be allocated as a priority to teachers, care providers and police officers. This group is seen as the foundation of our city and it is important that they can work here and live pleasantly and affordably."
Connection
The shell of the project looks like a though and urban block and has a scenic inner area. This green heart is designed as a social connector: residents and neighbours are able to meet in the heart of the Kuil. The connection with the Afrikaanderwijk is enhanced by sampling architectural elements, for example the jumping mason work with bricks that stick out and the windows in the shape of a arch.
Sustainability
Sustainability is paramount in this plan. The existing ecological structure will be enhanced with new trees, vegetation and systems for rainwater harvesting. The building will be designed future proof and is flexible in use. If the use of cars will reduce in the future, then the now parking lots will be able to transform into gardens. Now that the grant has been finalised the municipality and heijmans can start preparations for the construction. The first real construction works are expected to start late 2021 or early 2022.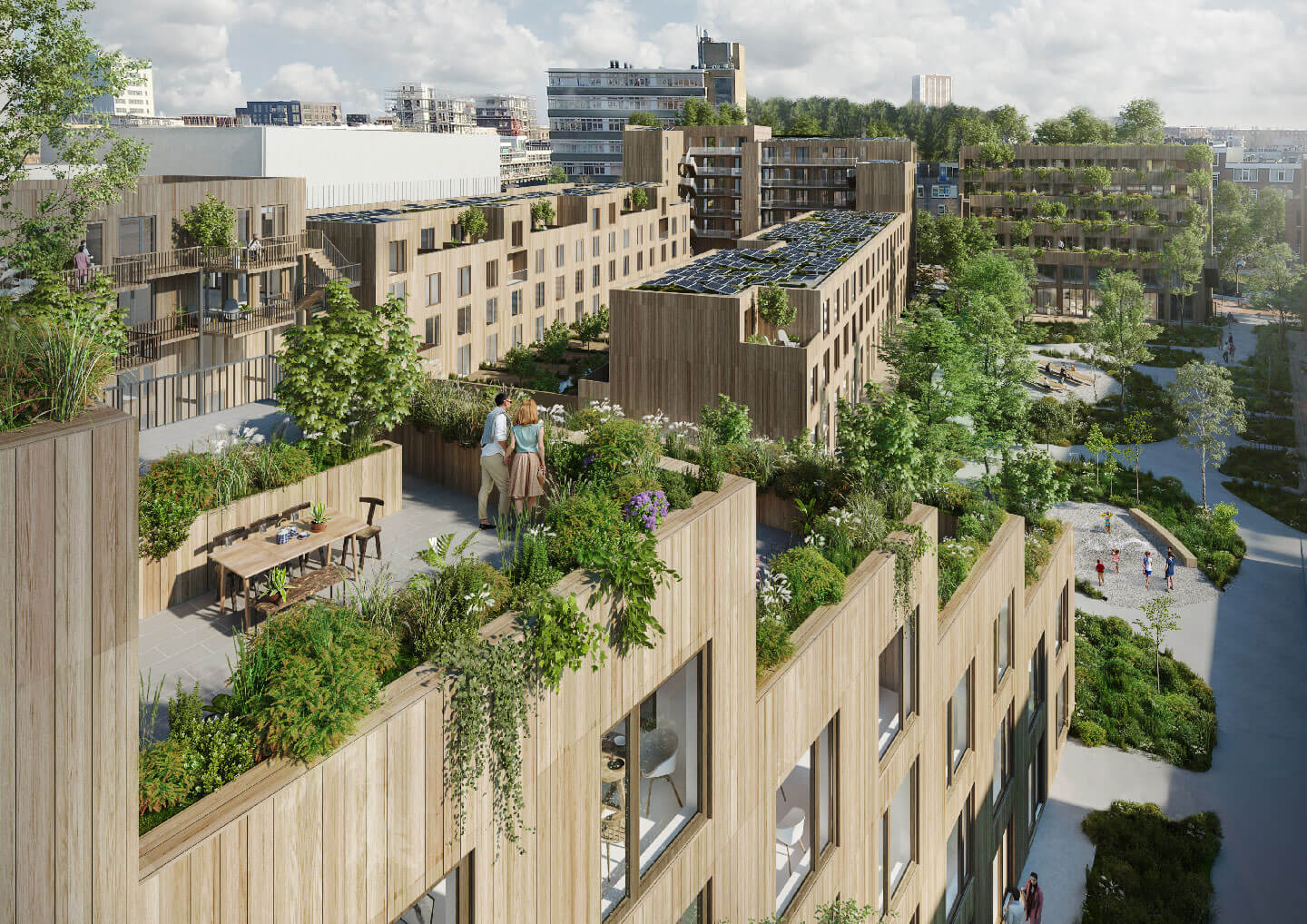 For more information on this project: