Pluvert Pavilion Rotterdamse Dakendagen 2022
Every year, Rotterdamse Dakendagen creates the opportunity to explore the rooftops of Rotterdam and make these spaces a stage for sharing knowledge and gaining inspiration.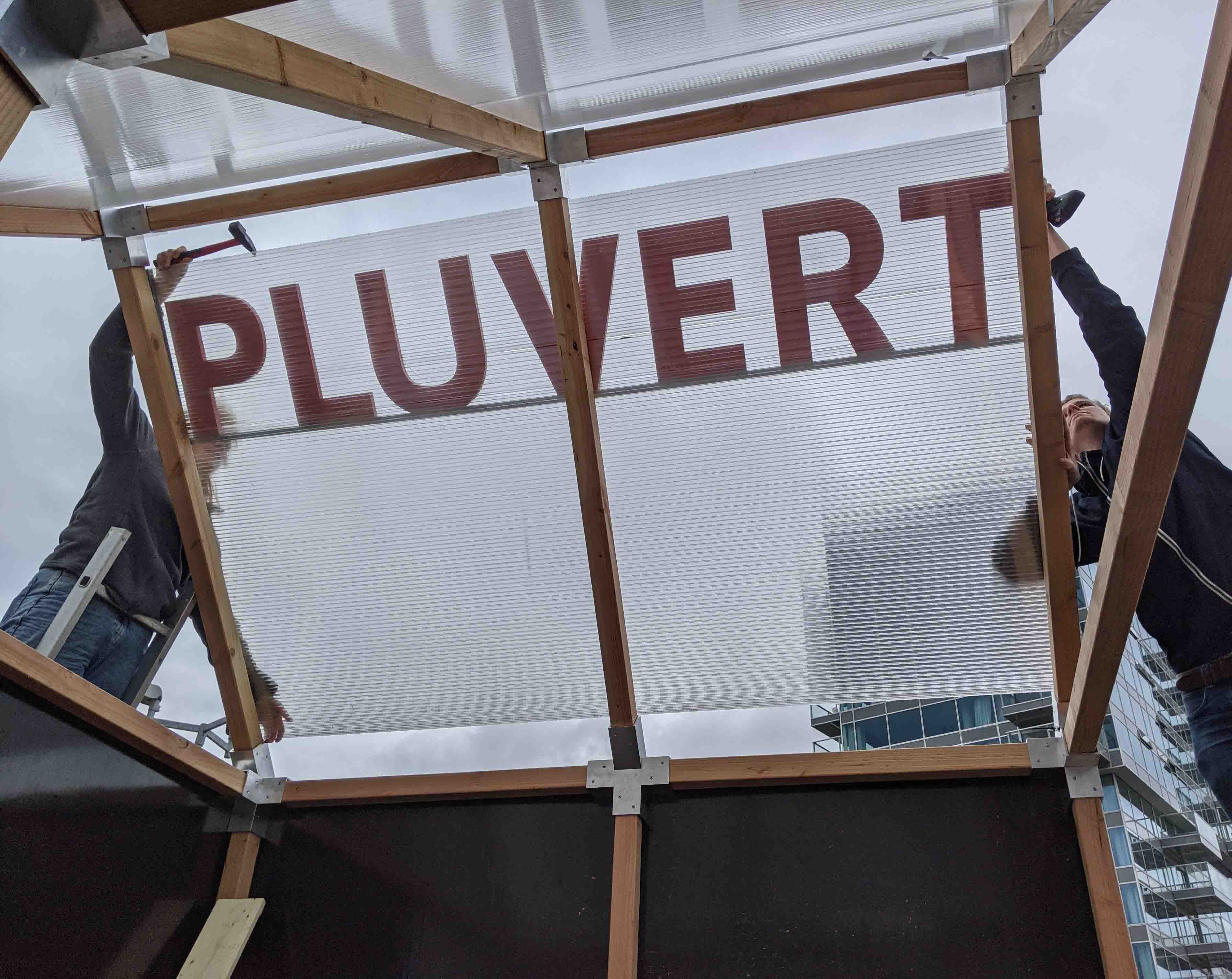 In 2022, the Rotterdam Rooftalk Walk was part of this event, with a pathway over the rooftop from WTC Rotterdam with a bridge to the Bijenkorf building. For this exhibition on top of Rotterdam, Roffaa made an installation to show the Pluvert to the public for the first time.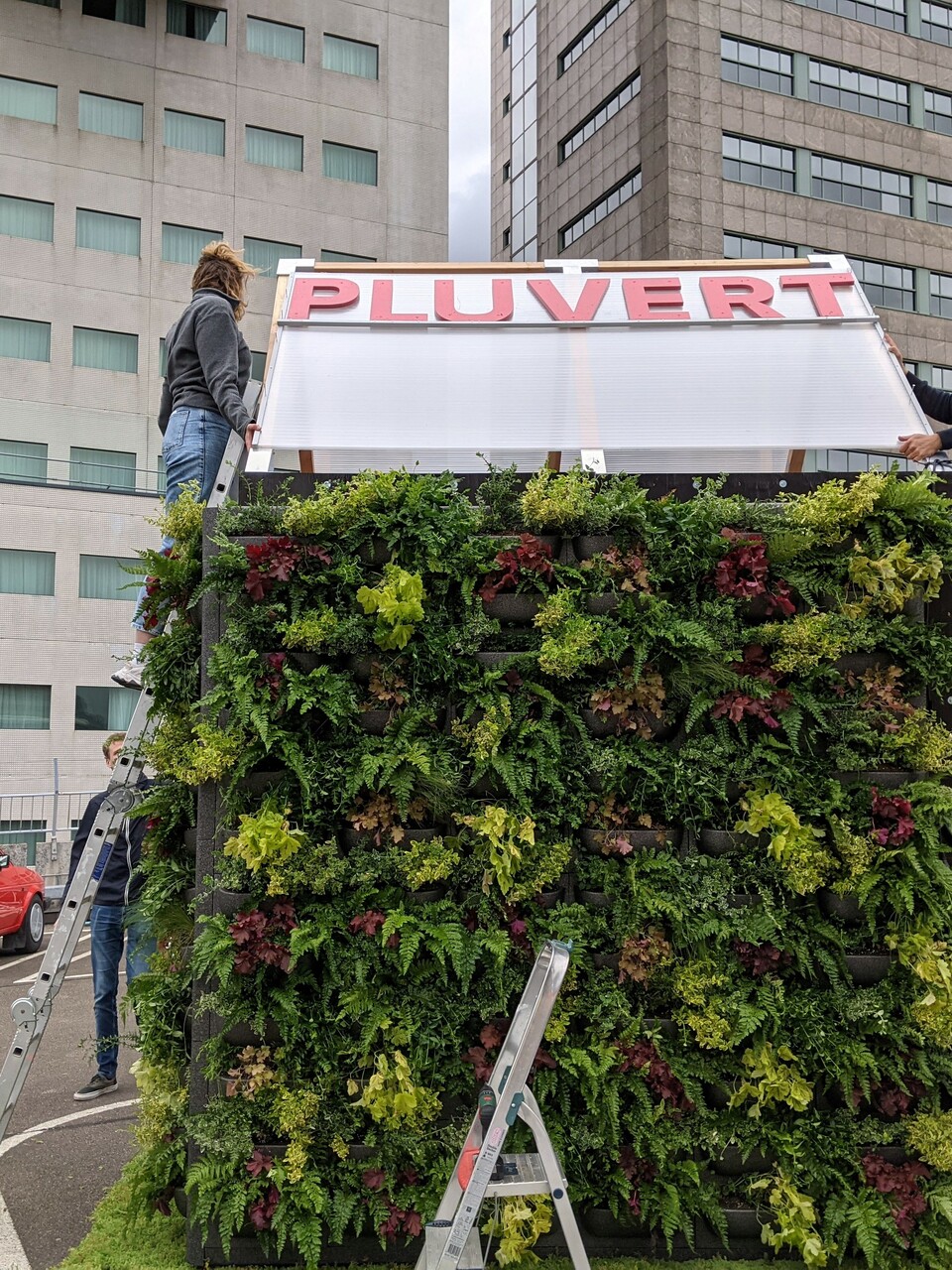 The Pluvert pavilion, as installation for this event shows the concept of the Pluvert: what is it and how does it work? The small exhibition inside shows the story of the Pluvert in the context of climate adaptation. The exterior of the house, with a green facade and prototype of the Pluvert gives an impression of the transforming effect of implementation of the Pluvert: plus + vert = greening!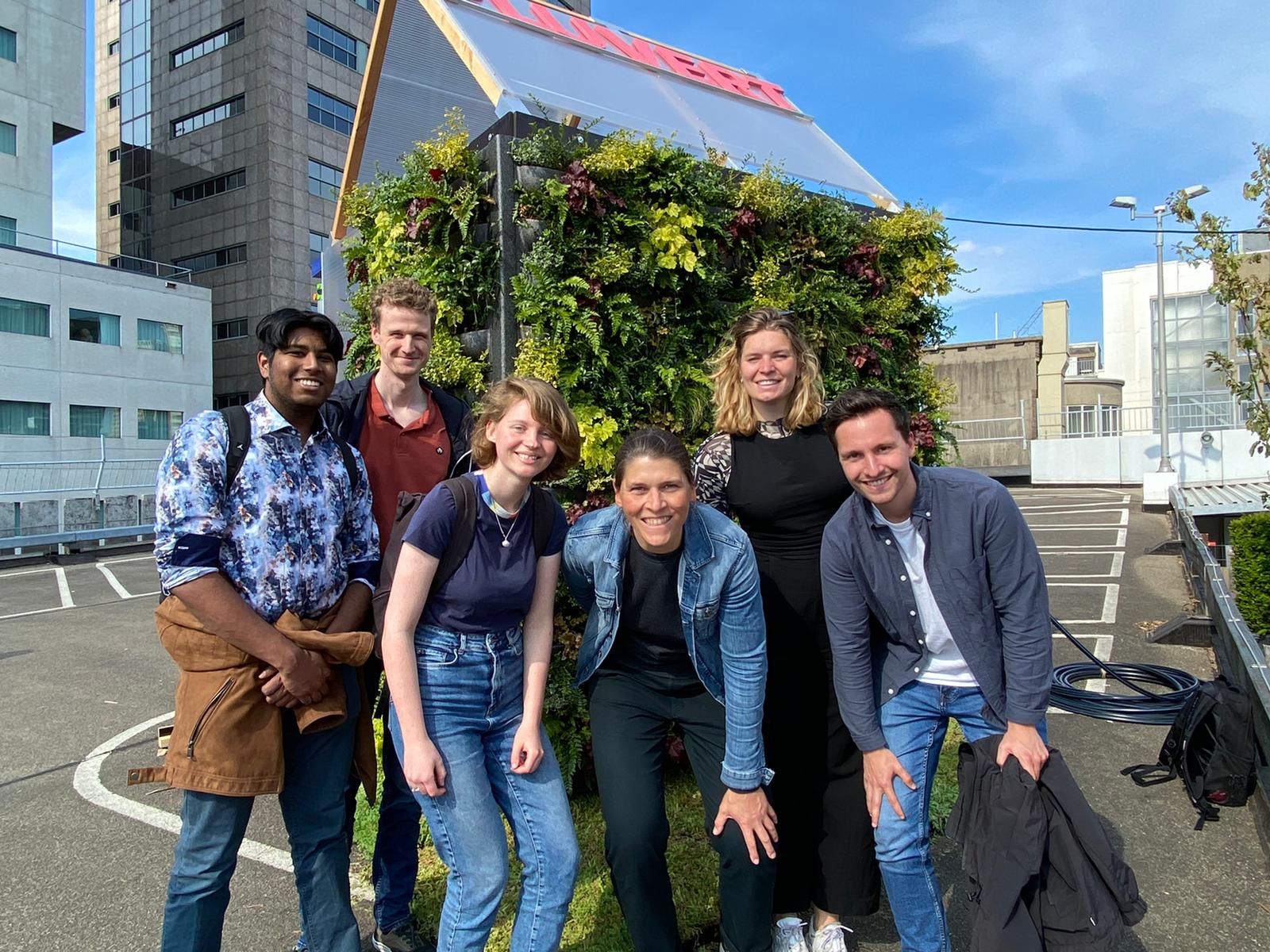 "The transforming effect of the Pluvert: plus + vert = greening."
Team Renske van der Stoep, Iris van der Heide, Lars Fraij, Folkert Bil, Rutger Schoenmaker, Astrid van der Leer, Irfaan Mohabbat
Opdrachtgever Rotterdamse Dakendagen
Partners Blue innovations bv, John van de Wetering, Mobilane